In most falls the elbows are also affected. To prevent injuries, we would like to introduce you to some elbow protectors.
Price/performance winner: IXS Flow Evo+
The Xmatter shell of the IXS Flow Evo+ elbow protector is molded for a good fit to the elbow position, during a ride. The concept is aimed at riders who are looking for a thin and lightweight elbow protector. The Evo+ is easy to wear and offers good ventilation. Uphill, however, we hid the protector mostly in the pocket of the pants or in the backpack, because the IXS Flow Evo+ can be folded compactly. The Xmatter absorption foam is supposed to provide a good protective effect during a crash, through open damping cells. Fortuanately we could not fell any of it, since we have not taken up any ground contact. The price for the IXS Evo Flow+ is reasonable, as the breathable concept fully rises. The big brother IXS Carve Race comes with additional plastic shell to provide extended protection.
The RaceFace Ambush elbow pad is a pleasant colleague with good wearing comfort. Inside you will find the D30 foam again. This is flexible in normal condition and the elbow can be moved without restriction. On impact the foam hardens and provides good protection. The flat profile and the mesh material provide a good freedom of movement on the one hand and good ventilation on the other. The elbow pad is very comfortable to wear and is also affordable. A top protector with good cushioning values.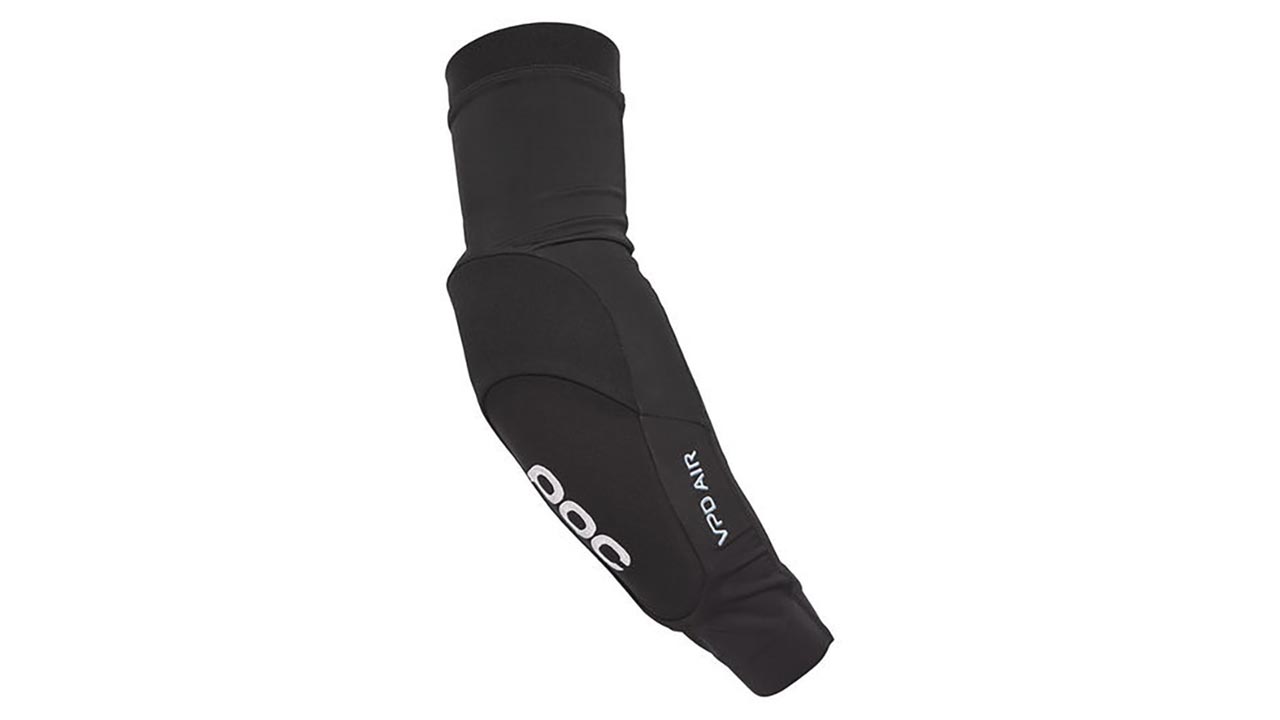 The Swedish POC VPD Air Sleeve pads are discreet as always. The low profile ensures that the elbow pads are hardly visible under the jersey. The protectors are pre-shaped and hardly slip thanks to the silicone bands. The name says "Air Sleeve" and you can tell: the protectors are cool even in summer. The protective effect is not quite as good as with the pads mentioned above, but still good in general performance. The pads also pull down far and effectively protect the forearm. Super elbow pads.
Troy Lee Designs EGL 5550
The Troy Lee Designs elbow pads are named EGL 5550 and are very comfortable to wear, while the mesh fabric provides good ventilation. Compared to other pads, the TLDs do not require velcro straps, but are simply pulled up on the arm. The silicone band on the inside provides a firm hold. Surprisingly, the pads do not slip. After a few minutes you even forget that you have put on elbow pads. The Troy Lee Designs EGL 5550 also pulls over the forearm and effectively protects both elbow and forearm. Very good and chic elbow pads.